We Need You as a Partner
Please consider a gift today. Hand in hand, we can change lives in our community. Your donations help match federal and state dollars to serve the homeless and low-income families in the Champaign-Urbana area. Donations are tax-deductible, and will be acknowledged in writing.
You can mail your donation by check directly to Homestead Corporation of Champaign-Urbana c/o Aaron Smith, Executive Director, 306 West Griggs Street, Urbana, IL 61801-2676.
You can donate by credit card as well. Clicking the button below will take you to the Community Shares of Illinois website, an external site that provides secure processing of credit card donations. The Homestead Corporation is proud to be a member of Community Shares of Illinois, a group of over 70 non-profit organizations working to make our communities better places to live. Click the logo below to also find out how you can donate to Homestead Corporation by payroll deduction at your workplace: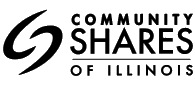 Or come out to Share-a-Meal on Tuesday, April 26th, 2011!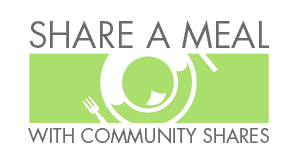 You can support us by going out to a participating restaurant on April 26th, 2011!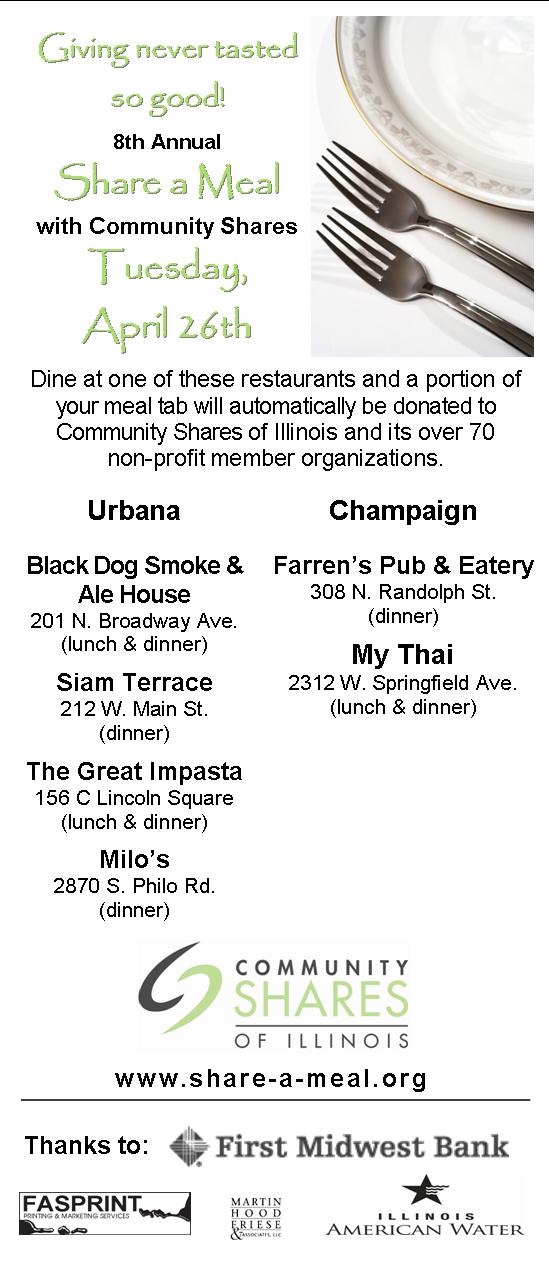 Volunteers make the Homestead Corporation great. We are always looking for individuals who want to make a difference in their community. If you have an idea or want to help, please contact us by e-mail at homesteadcorp@gmail.com or call at (217) 328-9373.